Customer Comments
Here is what customers have said about their purchases: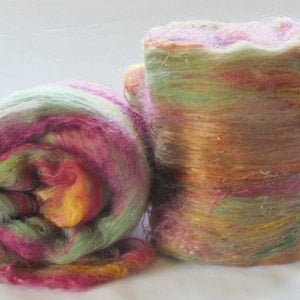 The colours in this batt is absolutely gorgeous. I couldn't wait to spin this up, and the resultant yarn is a beauty! The angelina/wool ratio was perfect - just enough to add some shimmer, without making it gaudy. Super fast shipping too. I work with wool for a living, and I'm very, very picky about quality. Batts from Carla at Purple Lamb get my professional thumbs up. They are a joy to work with. Total recommend.
---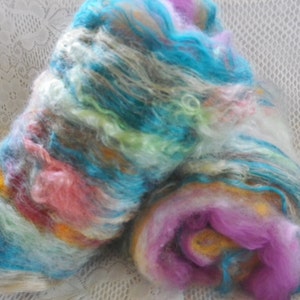 Even more beautiful than pictured. It is absolutely exquisite. Thanks Carla! You are truly an artist. xo
---

This is beautiful! Colors and texture are lovely. It arrived quickly, with a fiber information and care card, a personal note--even the packaging reflected the care that went into creating it. Can't wait to get started spinning it!
---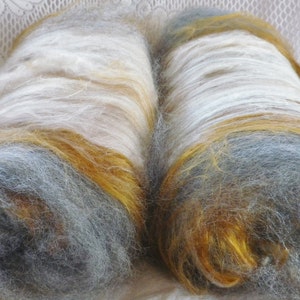 This item shipped promptly--even with the holiday season in play. The items are as pictured on the website. I haven't spun them but they look like they will spin up easily.
---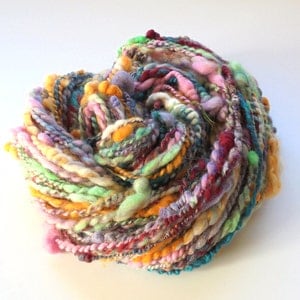 beautiful - created quite a stir at my local yarn store - thanks
---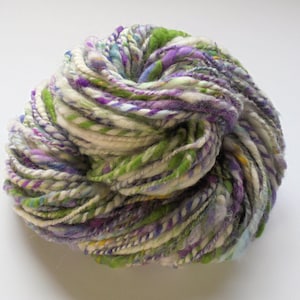 Perfect transaction ~ lovely yarn
---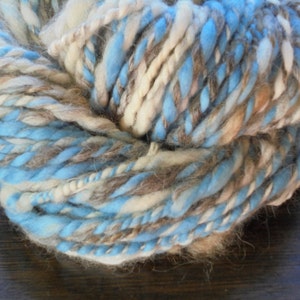 The quality of this yarn is AMAZING!!
---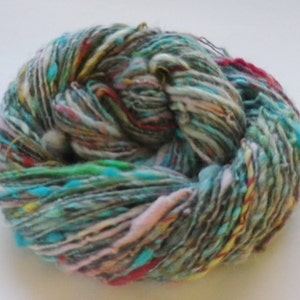 This yarn is beautiful. I haven't used it yet, soon... The colours are even better than the picture indicates.
---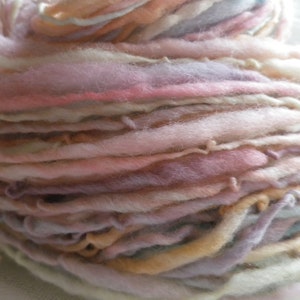 Exactly what I was looking for! So beautifull colors and so sweet ! Thanks
Parfait.De très belles couleurs!!! Merci.Gigi
---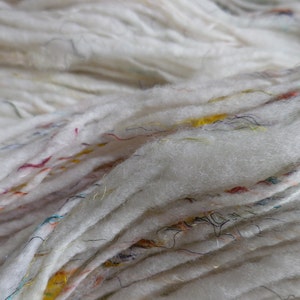 Gorgeous yarn! Like Spring poking up through the snow. Gives me hope it might actually happen in real life too!
---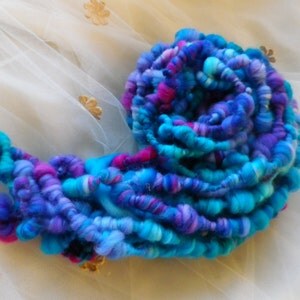 **BEAUTIFUL** "Ocean Fantasy" Handspun Art Yarn - Lovingly Packaged & SUPER-FAST To Ship - Thank You!! :o)
---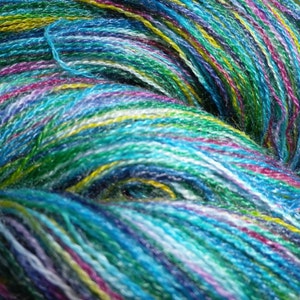 Lovely yarn, great service. I'll be a return customer. VERY satisfied!!!
---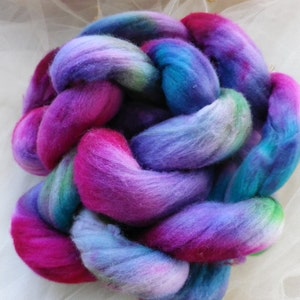 Gorgeous braid! Even prettier in person than in the photo. I know it'll spin up into some stunning yarn. Thank you so much!
---